Reviews for Susan Mitchell, APRN-CNP
---

09/06/2021
Always an enjoyment going to see Susan. Susan is always extremely friendly, she listens to what I have to say, is always looking for different ways to ease my pain.
— Mark
---

08/03/2021
Great great PA. She cares so much for her patients and gives them her full attention. She is caring, concerned for your well-being. She needs to be cloned. Susan is great.
— Darwin And Mary Clark
---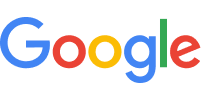 06/10/2021
I can always count on friendly people to deal with and fast in an out. If I get there 10 minutes early I leave 10 minutes early. Dr Anthony, Kendra, and Susan are professionals.
— Steve Law
---

04/18/2021
Dr. Mitchell is very caring with wonderful knowledge. I would recommend her. I feel very fortunate to have.
— Delores Cornelison
---

04/17/2021
Listened to my chronic back pain situation and suggested another treatment which actually has worked!
— David
---

12/28/2018
I see a lot of negative reviews of Tulsa Pain Management. I have never had a bad experience there, always positive, caring doctors and caregivers, PA's, Nurse Practioners, or office and clerical staff. I would recommend Tulsa Pain Management to any friend. The key to any treatment of any person, by staff or doctors or anyone for that matter, is the golden rule "Do unto others, as you would have them do unto you." If you are rude and uncaring, people tend to treat you as such.
— A Pleased Patient
* Please note this list does not include reviews written by anonymous users